We are excited to announce that Stephanie Dillon has been promoted to Creative Director Partner at VDS! Her promotion comes at a time when our agency is building momentum toward moving in a more innovative direction, while still staying true to our roots and philosophy.
VDS is incredibly grateful for Dillon's past and continued leadership. For more than a decade, she has been dedicated to the strategic and creative development that has been a driving force at the agency. It's evident that advertising is more a people's game than anything else for Dillon. Though she is immensely talented, she understands that skills are always secondary to how she relates to people. Ultimately, it's all about respect, working hard, and collaborating.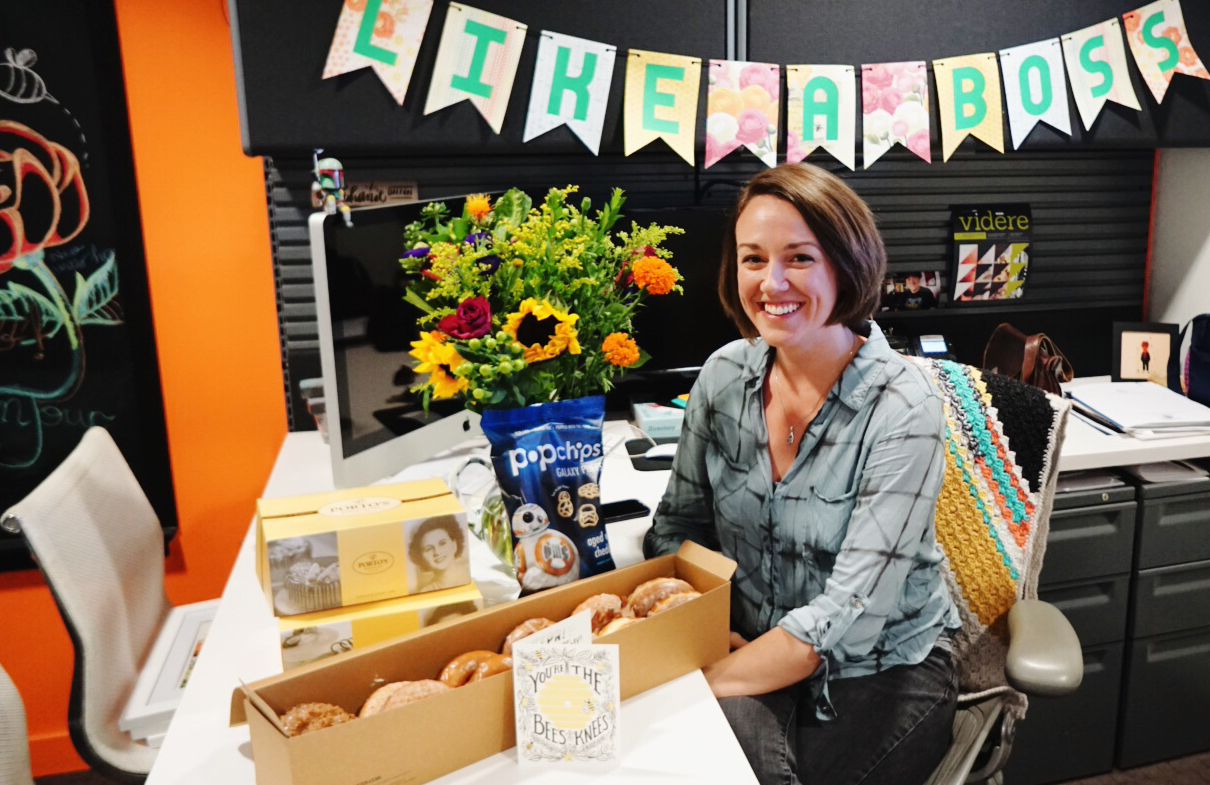 "This is an exciting opportunity to be a voice for the company as a whole," says Dillon. "I'm looking forward to working with everyone collectively to guide creative direction and strategy, as well as make a meaningful impact. To me, this role isn't just about making partner. There's a phenomenal group of people at VDS, and I'm thrilled to do this together and be inclusive. Everything comes back to people for me."
Dillon believes that creative should never be sacrificed for strategy. It should be just as creative as it is smart. She may come from a design background, but her hybridization of thought—where disciplines overlap—allows her to make really cool-looking work that functions extremely well. Dillon is not only super creative, but she's also a solution-oriented problem solver. She approaches design like a game of Tetris.
"I've always been creative, with a strong love for absorbing stories. There's no way I wouldn't be doing something creative," Dillon admits. "I call it my creative curse … to the point where I have way more ideas than there's time for. I wake up with ideas and go to bed with ideas. My hobbies are my profession and my profession is my hobby. It's my livelihood, and it's also sort of cathartic."
From Graphic Designer to Creative Director Partner, she has watched this agency and the industry evolve. In the beginning, it used to be all about simply creating beautiful work, but over the years, it has become more about making beautiful work that speaks to people. It's not just about aligning with trends. It's about creating some of our own, coming up with new answers to our clients' challenges, and making stuff that others haven't even thought of yet.
"My career began here at VDS with Carl Dene, and now we get to move into the future together," adds Dillon. "This is a very pivotal moment."